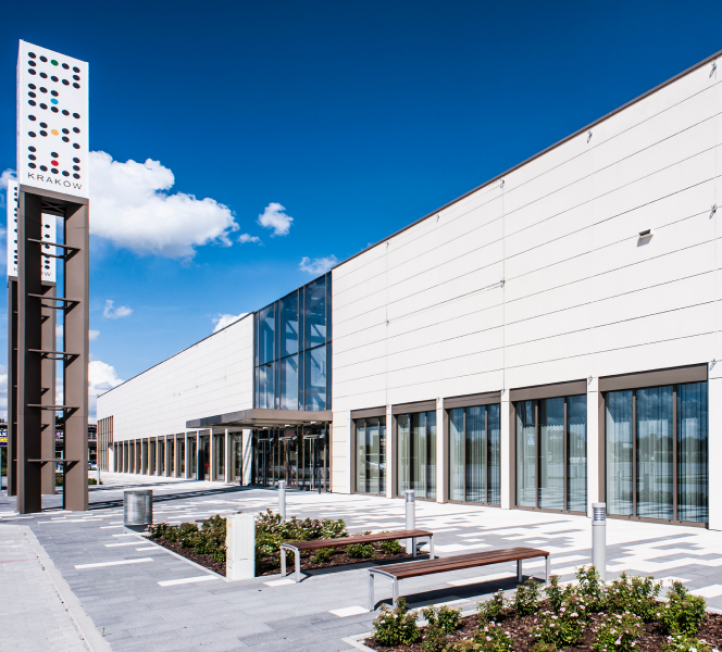 EXPO Krakow
KRAKOW INTERNATIONAL INTERIOR & ARCHITECTURE FAIR will be held at EXPO Krakow, a unique, multifunctional convention and exhibition centre located in the city centre.
The EXPO Krakow International Trade Fair and Congress Center are located at 9 Galicyjska Street.
The place is well connected with the city centre (7 km), the main railway station (7 km), Balice Airport (20 km) and the ring road. Simultaneous proximity to the historic centre of Krakow creates many opportunities for customers and guests of the fair and EXPO Krakow to use their free time. The International Trade Fair and Congress Center EXPO Krakow has more than 700 parking spaces - the area is easily accessible by car.
Coming to us by bus or tram? Get off at the bus stop "M1 Nowohucka" (bus lines: 174, 578 and178) or at the tram stop "Rondo Dywizjonu 308" (tram lines: 1, 14, 22).
See the current schedule of buses and trams.

EXPO Krakow
9 Galicyjska Street
31-586 Krakow
GPS: N50°3 '36 "E20°0 '26"